OUR GUN SAFETY INSTRUCTORS
GUN SAFETY INSTRUCTORS IN THE ARMS ROOM - DICKINSON, TEXAS
At the Arms Room in Dickinson, Texas, We take safety very seriously. We have instructors who have over 80 years of experience combined. Check out our LTC page as well to get more detailed information about getting a License. Register for classes here or on the events and classes page.
Check out our events and classes!
Click the button below to see our different classes we have.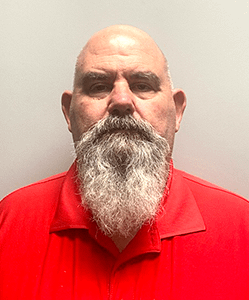 Brice Herring is the new General Manager of The Arms Room Texas, he started the first part of August.  He is very enthusiastic and brings great energy to the store.  Brice came out of retirement after spending 30 years in law enforcement and 11 years of military service.  He has extensive training in firearms and is an established law enforcement training as well as a leader in his field. He is bringing new programs to the training department and updating the range for a better experience.   Brice has been married for 37 years and runs two small firearms-related businesses.  Come in any time and he will be more than happy to show you around and help you with any of your needs. 
James has been with The Arms Room for 7 years; he is a former law enforcement officer who is firearms instructor and hostage negotiator trained. He is our in-house Texas LTC instructor and our Basic Core Corse instructor. James has taken on additional duties as our full-time range manager. Drop in most any day and you will find him working the range or the sales floor.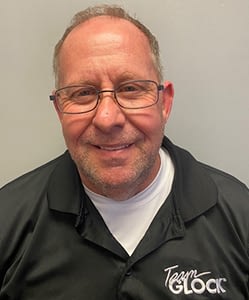 Our 5-star instructor, Tom Estep, has 50+ years of shooting and instruction experience, and has been teaching The Arms Room's LTC courses for the past 10 years. Tom got his start with shooting competitively in 1968. In 1970 Tom started teaching skeet and trap shooting. In 1971 Tom became certified to teach Hunters Education. 1995 Tom became a certified concealed handgun instructor, and for the past 10 years Tom has been TCHS shooting team instructor. Tom enjoys the feeling of teaching and training his students how to shoot correctly, and safely.
A 24-year Military Veteran, John, is an NRA-certified instructor, Range Officer, and Master Training Specialist. John has been teaching firearms for over 10 years and excels at the first time, beginning shooters as well as bringing real-world tactics to the intermediate and advanced classes. Certified in rifle, shotgun, and low light instruction John will bring excitement and current techniques to all classes and will focus on improving the students' knowledge base.
My name is Ryan and I am a current Stop the Bleed Instructor working with the Arms Training Group. I spent 6 years in the United States Navy serving alongside Marines for 5 of those years, my final year was spent working at Naval Hospital Pensacola as a member of their Urgent Care Center. I got my start teaching while a Greenside Naval Corpsman with 1st Bn 3D Marines in 2014 teaching Tactical Combat Casualty Care and Combat Life Saver courses to Marines in Sailors throughout 3D Marines as well as members of our allied nations during joint operations. I have spent the past 2 years working on my undergraduate degree requirements for Physical Therapy School at Lone Star and Sam Houston State University.
Larry is a student at Texas A&M studying manufacturing and mechanical engineering
technology. Alongside his studying, he was also a member of the A&M Olympic style pistol
team until his eligibility ran out. Today he continues on with teaching because he loves
firearms and loves making them more accessible to everybody.
Born in Wichita Falls, Texas, but spent most of his time in Houston. He grew up an avid Deer Hunter and Fisherman. Firearms were more of a passion as opposed to an actual career until enlisting in the Navy.
Max Spent 4 years in the Navy as a Master at Arms. He Spent those 4 years forward deployed to Bahrain conducting Anti-Piracy and Intelligence Gathering Operations throughout the surrounding waters to include The Straits of Hormuz, the Horn of Africa, and the Suez Canal. After leaving the Navy he became an RSO and an Instructor in Houston. He is currently at Sam Houston State University finishing his degree In Cyber Security.