OUR GUN SAFETY INSTRUCTORS
GUN SAFETY INSTRUCTORS IN THE ARMS ROOM - DICKINSON, TEXAS
At the Arms Room in Dickinson, Texas, We take safety very seriously. We have instructors who have over 80 years of experience combined. Check out our LTC page as well to get more detailed information about getting a License. Register for classes here or on the events and classes page.
Check out our events and classes!
Click the button below to see our different classes we have.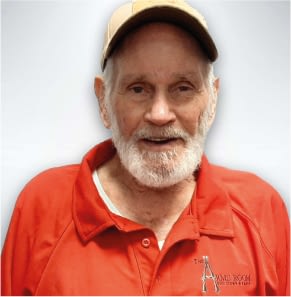 Our 5-star instructor, Tom Estep, has 50+ years of shooting and instruction experience, and has been teaching The Arms Room's LTC courses for the past 10 years. Tom got his start with shooting competitively in 1968. In 1970 Tom started teaching skeet and trap shooting. In 1971 Tom became certified to teach Hunters Education. 1995 Tom became a certified concealed handgun instructor, and for the past 10 years Tom has been TCHS shooting team instructor. Tom enjoys the feeling of teaching and training his students how to shoot correctly, and safely.